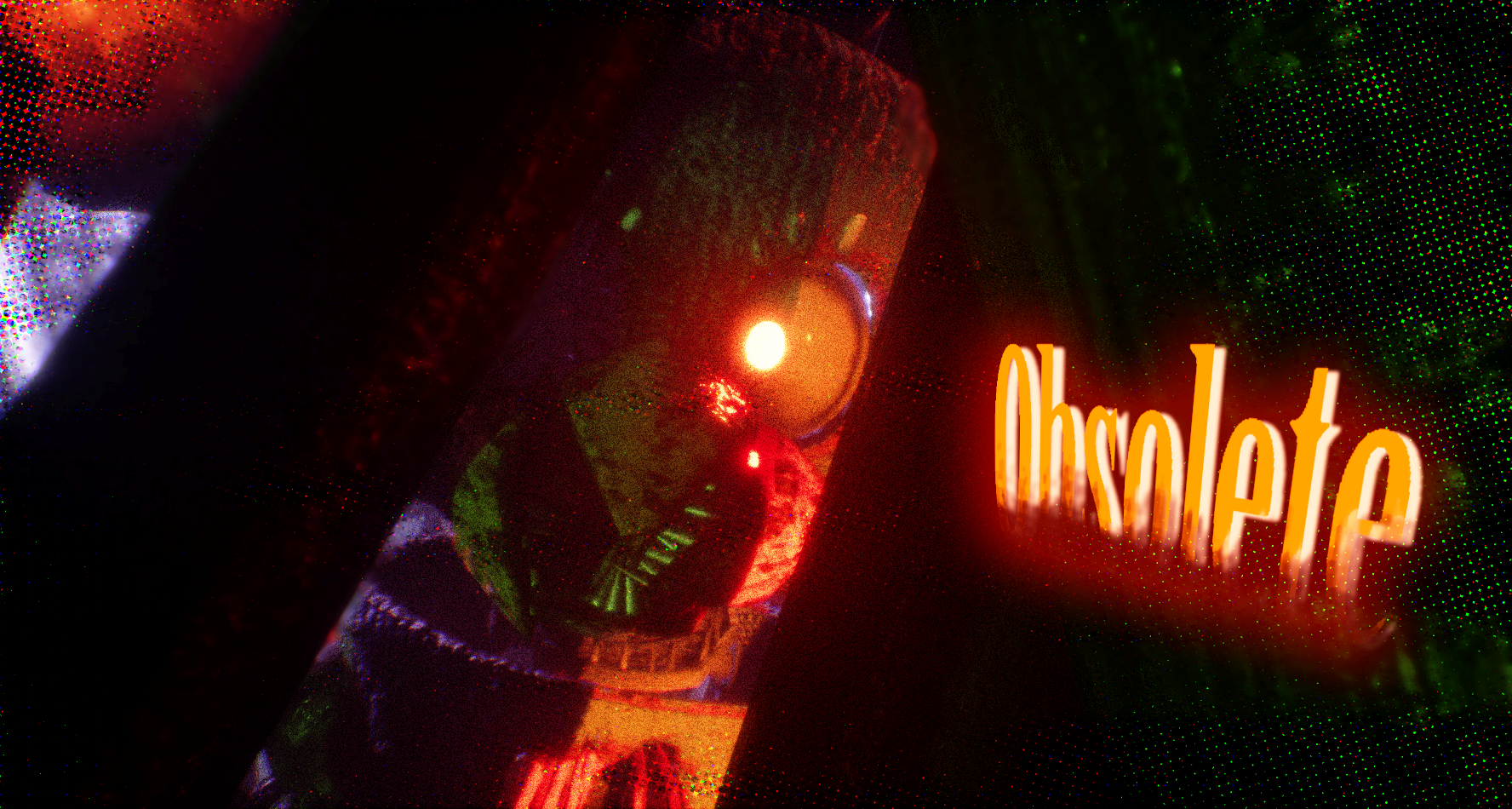 Obsolete: After The Accident
A downloadable game for Windows
This game is still in development anything that you see in the demo now is suggested to change.
Genre: Horror
Short Description
---------------------
Obsolete: After the Accident, centers around a girl who's had a serious trauma after something sinister happened to her.
All Gameplay Features
________________________________
Free Roam
Voice Acting
Original Music
Cutscenes
Each Act is unique from each other
7 original animatornics
Extras
and More!
Acts Description
____________________________________
Act 1:
"Hey, hello, hey! Its me, Anty! So, I want to show you exactly what you will be doing in this game. I know you don't understand yet, but I'm sure that you will learn."
Act 2:
[Unidentified Animatronic]
She sleeps, she wakes, and sleeps again... I know that you don't want to show... but I just need you to listen..
Act 3:
Come on, Olivia, go to sleep. You'll be just fine; its been months. They will never come back, I just know it. Come on, I'll even let you turn on the TV for some light. Come on, go to bed.
Credits:
__________________________________________________
Achebe Spencer:
Programming
Story
Gameplay
Graphical Artist
____________________________________
Oobishooter:
Music
_______________________________
Huzkii:
Art
_______________________________
Voice Actors:
Nyrere Seasay - Anty
Jasmine Cottrell as Mother
Ania "Flutter" Attalah as Olivia
______________________________________________
Comments
Log in with itch.io to leave a comment.
Is any more acts out other than act 1
No, not yet. Right now I'm currently working on the Full version of Act 1. Which is probably going to be around 2 hour and 30 minutes long
So Im having problems unzipping it it keeps on failing to unzip it as it says errors and something about its not recognized.Do you know why?
hm I'm not sure. what Unzipping program are you using
7-zip ive fixed it now ijust got the itch.io app and got it great game kinda laggy 4/5 id say
I'm glad its Fixed! thanks for the rating. I'm going to be working on Optimizing the game more
See, this is what I wish FNAF was. Murderous animatronics that actually move. I also wanted to say I was really impressed with the attention to detail. The footsteps are clearly bare feet on a floor, and the flags in the game room actually move. You didn't have to do either of those things, but it took the immersion to a new level. Excited for the future of this game.
Thank you am really happy you enjoyed my game. Here's a tip if you play the game again when the next BIG update hits, make sure to pay attention to what your doing. Because the game will soon be based on what you do even if it doesn't seem like that at first.
Obsolete - FNAF?
THANKS TO THE DEVELOPERS
I really appreciate you giving me the opportunity to play your game. I had never played FNAF but this was such a good introduction into the realm of those types of games. Just wanted to show my appreciation for the awesome graphic design, and the atmospheric feel. Can't wait to see where this series takes me. Have a wonderful day.
Cool game I gave it a try and can't wait to see more.
What a cool game! I think it was a little to easy BUT! if you implemented another danger to look after, I think this could be great! Good job!
Im so glad you liked it. But your right the game right now is a little easy but its still going through balancing and everything like that. hopefully in the next big update that wont be as easy :D
Completely understandable! Well im super excited when would we have access to the other acts?! I cant wait!:D
Im not 100% sure when the next act is going to be out but I know that hopefully it will be out in around 6 months. That act is going to be HUGE.